Summer Seasons - Blackpool Arcade Theatre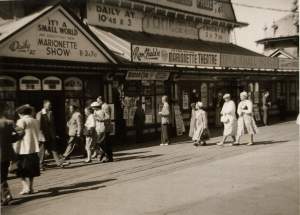 We spent several happy years in the Arcade Theatre on Blackpool's North Pier. A beautiful old fashioned theatre with seats for 200 people. It was often full!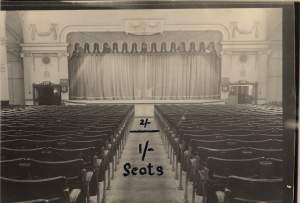 The Blackpool show then moved to The Spa, Scarborough where I ran it. I had a team of puppeteers and a stage manager. We used to meet in Harrogate as a family on Sundays to exchange the latest gossip and to discuss how business had been the previous week.
We all returned to London in the autumn to prepare a new show for Blackpool and so it went on.