Onwards and Upwards - Writing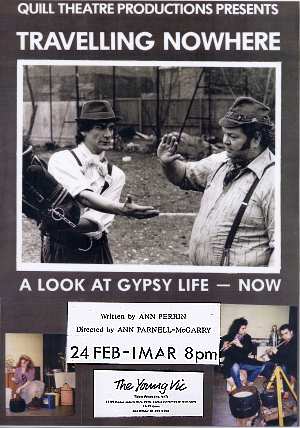 Judy and I often had our schooling interrupted by touring and summer seasons. We were however exposed to the classics in both music and literature.
We can both quote reams of 'Alice in Wonderland ' and 'The Importance of Being Earnest' among others, because they had featured in our shows. Classical music particularly items from the Opera, were very popular items in Blackpool and Scarborough.
We had a wider education than most and both wrote from an early age. One of the books of Pelham Puppet Plays I wrote with Joan at the age of 13. Scripts were always needed for Pantomime, Summer Shows and Road Safetey. Ideas and comedy routines were usually bounced off one another.
Later on I had modest success as a freelance journalist and had several articles published in magazines and other publications. I guess the project nearest my heart was the play "Travelling Nowhere" which I wrote in 1987. This was produced at the Young Vic.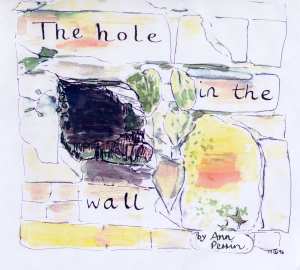 Currently I have returned to compiling documentaries, writing for children and poetry. I had thought of attempting a book about our lives as puppeteers instead of a Web site but 'Time is of the essence' as the saying goes.
My thanks go to family, friends, colleagues and audiences who are still around for all the fun. I am choosing to forget the heartaches and disappointments for the moment. They will definitely have to wait for the book!
As my mother once said "For someone born in the middle of an air raid with a broken mouth, she never stops talking!" (or writing hopefully) So why not watch this space?