Onwards and Upwards - Film Making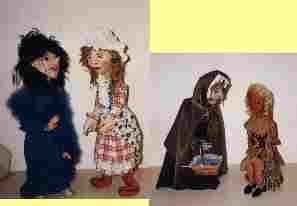 I started making video films in 1997 motivated by the idea of reconstructing our marionette performances. We adapted Cinderella to make it suitable for an adult audience.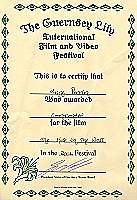 I had collected a considerable amount of material on Travellers and the Appleby Horse Fair over the years and started to make mini documentaries of this event.
Robin Perrin my eldest son and I enjoyed making a film together with a singing group to celebrate the opening of the Croydon Tramlink.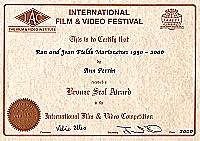 Changing to the other side of the camera has been an enormous learning curve. My thanks to George Herbert, Joan's cousin who persuaded me to buy my first video camera five years ago.
Juggling with computers and digital editing is for me an ongoing nightmare and a very expensive hobby, so it is fortunate that I still work lecturing and giving talks.
Many people have given me advice and encouragement with my filmmaking including members of Spring Park Cine and Video Society, Orpington Film and Video Makers, Class Films and more recently Tom Hardwick whose course run by the IAC, I attended recently.
This site started as a small 'celebration site' for the grandchildren. But like Alice in 'Alice in Wonderland' it got bigger and bigger. If you have enjoyed it so far, why not watch this space?