The Magic of Marionettes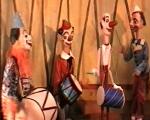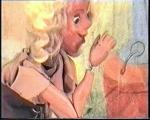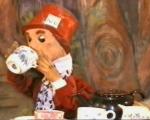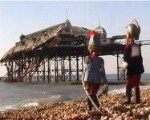 A wonderful DVD for all those interested in puppets and marionettes.
A labour of love which includes making and performing, as well as reconstructions of three performances from the past.
The Puppet Circus - Cinderella - Alice in Wonderland
Brief appearances from our lookalike Eccles from The Goon Show Preservation Society's convention in 2003, POPOV the clown from The Russian Circus as well as our marionettes from the feature film 'Oh What a Lovely War' on Brighton's West Pier in the 60s as well as the tiny bike made by Raleigh for Road Safety in London Boroughs.
A real treat - you will love it! Lasts 35 minutes.
To purchase this film. please select one of the options below. All prices include postage and packing.:
Puppethouse Educational (three projects on one DVD)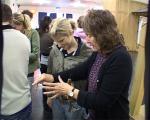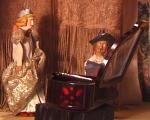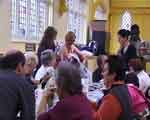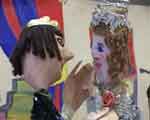 Ann was invited to run this workshop for the department of Drama and Theatre, University of London, Egham in 2005. Ann took a small selection of our marionettes featured in our Magical Marionette DVD. This session provides interesting insights and demonstations into the art of marionette manipulation. The enthusiastic students on the course were fully involved in 'pulling strings' 20 mins long.
The characters for this film were chosen from a set of Comedia del'arte characters by Joshua. He then made up a story, designed a story board and filmed and edited the project. The story is an amusing tale that tells of a King and Queen anxious to find a suitor for their daughter and sets up some challenges for them. This film has won two junior amateur awards and is on sale to encourage other junior puppeteers and filmmakers. Joshua made this film aged 9.
As a bonus we now include the award winning Creating Cinderella at Clusters with rod puppets. Clusters is a centre for opportunities for people with disabilities. This project took eight sessions to complete and the film has won two awards.
To purchase this film. please select one of the options below. All prices include postage and packing.:
55th Anniversary edition of Plays for Pelham Puppets
by Joan Field
with complimentary DVD.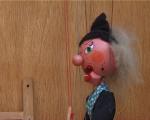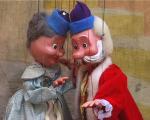 Many people have collected Bob Pelhams wonderful toy puppets over the years and this is great addition to a collection as well as an exceptional gift. The play book is a lovingly recreated facimilie of the original. It is accompanied by a 30 minute DVD, bringing to life
The Cat and the Cauldron - Caterpillar Capers - and other favourites
Lots of fun and unique gift to recall happy childhood memories.
Various other new videos are scheduled for release over the next few months
, if you would like to be notified as they are released please enter your email address here.
All my films have been labours of love and have been filmed as the marionettes have been restored. However due considerable interest they are now available to purchase on DVD, CD or Video. We invite you to step back in time and experience entertainment that was so popular in the 5O's and 6O's.